Slater Smith is a senior, majoring in English in the creative writing track and minoring in Mass Communications. In 2019, he traveled to Prague, Czech Republic, where he studied Czech literature, studio art, and creative writing. Slater has been writing creatively since the age of 12, but has been focused on writing poetry since he started college at Principia in 2017. His poems have appeared in various undergraduate literary magazines, including Equinox, The Coachella Review, and Outrageous Fortune.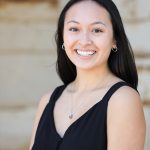 Managing Editor, Caroline Bumbaugh
Caroline Bumbaugh is a sophomore, double majoring in English in the literary studies track and education in the theory and practice track. She has been a part of several service projects, including a couple projects that have taken her to the Dominican Republic and South Africa. For her senior project in high school, she dedicated her time to working with nonprofit organizations around the St. Louis, Missouri area. When she is not working on service projects, she likes to spend her time writing poetry. Some of her favorite poets are William Wordsworth, Dorothy Parker, Mary Wollstonecraft Shelley, Maya Angelou, and Yesenia Montilla.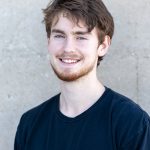 Copy Editor, Nathan Babcock 
Nathan Babcock is a sophomore creative writing major at Principia College. More than anything, he loves poetry and the meaning that words bring to his life. Nathan writes for many reasons and enjoys the inspiration that writing has led him to find. He hopes everyone has the opportunity to experience that inspiration.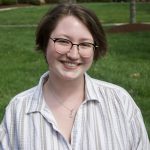 Soap Bubble Set Editor, Ari Hoffman
Ari Hofman is a sophomore double majoring in English in the creative writing track and studio art in the drawing track. They are from a military family and have lived in ten different places across the US and Germany. Through each of these moves, art and books have been their constant companions. Ari enjoys writing fiction and poetry, sketching, and painting. When not writing or drawing, they can be found collecting inspiration on walks and bike rides or playing tabletop, card, and board games with their friends.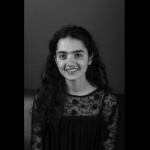 Poetry Editor, Leyla Ghanem
Leyla Ghanem is a junior at Principia College. She is currently residing in her home in The Woodlands, Texas with her mom and three cats. Her latest reprieves include writing poetry and watching analytical commentaries on YouTube. For her 21st birthday, she decided to cut off all her hair.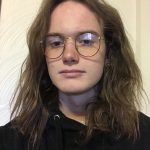 Fiction Editor, Ethan Capp
Ethan Capp is a junior English major and philosophy minor at Principia College. In his free time, Ethan reads, writes, paints, and plays videogames, board games, and card games with his friends. Ethan is an avid reader of both poetry and fiction. T.S. Eliot's The Waste Land and many of Kurt Vonnegut's works are among his favorites to read. Ethan is very excited to be on the Mistake House staff and reading both the poetry and fiction submissions. 
Caelin Wampole is a senior English major at Principia College. She spends her free time reading, playing, watching, and listening to anything resembling historical fiction or fantasy. She is also a member of the Soap Bubble Set team and Fiction team.
Faculty Advisor, Brandon James O'Neil
Post-graduate Teaching Intern, R. Jade Sperr